We are a husband and wife team Andrew & Emi, trading from our high street shop in Cheshunt, Hertfordshire.
Our passion for creating a range of natural remedies has been inspired by our daughter, Fiona. She has required surgery over 25 times due to being born with a rare condition. This has caused many skin complaints, especially being affected by dry skin on the folds her arms. Part of her condition meant she is only able to straighten one arm to 90 degrees and the other to 110 degrees. As you can see from the image below, this caused a major irritation for her skin. We tried many products recommended to us but nothing improved, so we made our own, using only natural products infused with herbs. By using our cream, the skin healed and no repeat outbreaks have been experienced.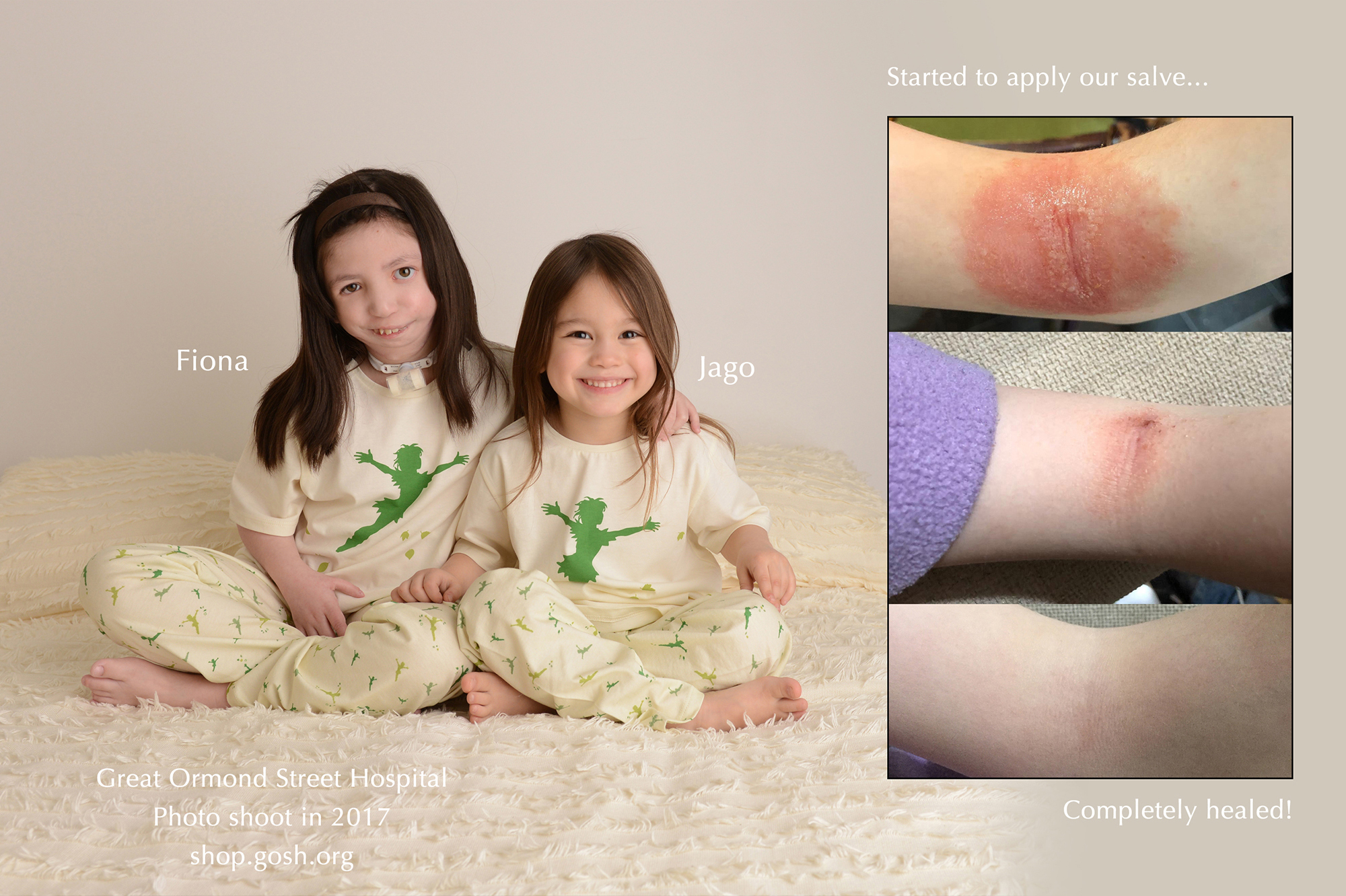 FIona was once featured in the Lifeline magazine made by Great Ormond Street Hospital and you can read more about her story HERE.


~ Everleaf Herbal ~
The sole purpose of Everleaf Herbal is to create and offer gentle creams, salves, bubble baths, shampoos and many more products using only natural ingredients whilst being infused with beneficial herbs. Our personal care products will be perfect for people with sensitive skin, on going skin issues or anyone who wants to try natural products. All products will be created and made in-house assuring only the highest quality ingredients are used and formulated to include seeds, flowers and roots to maximise the most of the herbal benefits. All herbal remedies are created by Andrew using his skills as a qualified herbalist to extract the most beneficial parts from each plant.